This week I sowed some Oregon Sugar Pod II Peas and French Horticulture Beans outside in peat pots. I sowed some Black Seeded Simpson in a Jiffy Pellet Greenhouse & that is in the garage, and have Romaine Lettuce seedlings outside still in their peat pellets.
We are planning a mini harvest tomorrow of one cucumber, one Roma tomato and a few Cherry tomatoes. After we are done picking, I have to pollinate, mulch, feed and water. Then I have to go to work! Oh joy!
Here are some photos from around the garden (Photos are on photobucket.com, so please allow time for them to load!):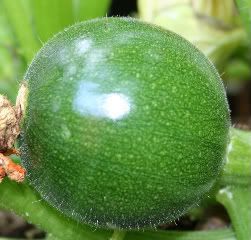 Eight Ball Zucchini Squash
Ghostbuster Eggplant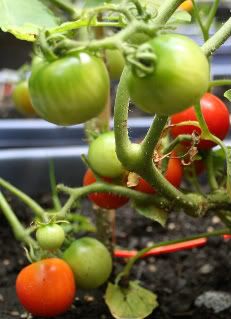 Cherry Tomatoes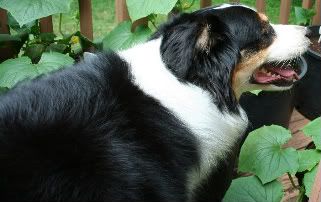 Kelso in the Cucumbers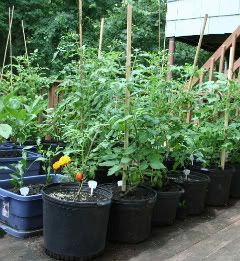 Tomatoes taking over the deck!
Roma Tomato
Yellow Squash from Bar Harbor, Maine.
Pollinating is not going so great with these, so I am not sure if I am going to get any squash from these plants or not.
Marketmore Cucumber
I have been seeing allot of interesting bugs in the yard since the vegetables have moved in.